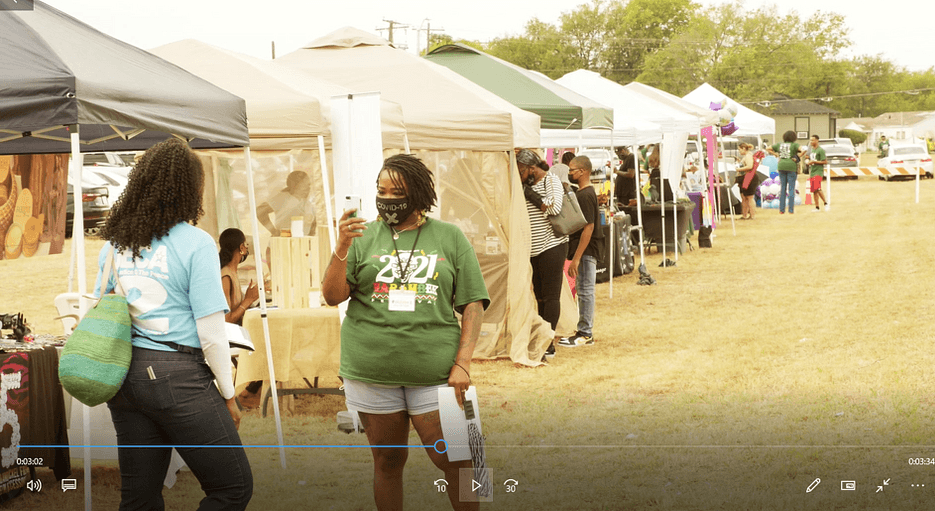 CONTACT US TODAY TO FIND OUT MORE ABOUT US!
info@tarrantcountyharambee.com | 817-332-6049
Vendor applications are now being accepted for the 2023 Tarrant County Harambee Festival
If you are interested in becoming a vendor, please fill in and submit the form.
You will receive notification informing you on the status of your category and if there are vendor spaces left in the category you have chosen, you will receive an invoice and instructions on how to secure your space. Spaces are assigned on a first pay basis by categories.

All vendors will receive a 10x10 space with a table and two chairs.
We recommend that you bring your own tent.
Only one organization/business to a space (no sharing)
Once your invoice has been paid, Vendor Directives and further instructions will be sent to you in a timely manner.
Thank you for supporting the Tarrant County Harambee Festival.
Stephonia Roberts, Vendor Chair
Contact: Stephonia Roberts
vendors@tarrantcountyharambee.com
Package A - $105.00 Food Vendors - Friday only, Oct. 6th, Seafood, Chicken & Blues from 6pm-10pm
Package B - $180.00 Food Vendors - Saturday only, Oct 7th Harambee Festival from 9am-6pm
Package C - $255.00 Food Vendors - both days, Friday, Oct. 6th Seafood, Chicken & Blues 6pm-10pm and Saturday, Oct 7th Harambee Festival 9am-6pm
Package D - $130.00 Crafters & Community Vendors - Saturday only, Oct 7th Harambee Festival from 9am -6pm
Package E – 300.00 Corporate Vendors - Saturday only, Oct. 7th Harambee Festival from 9am-6pm