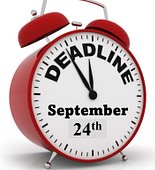 Full page (7.5x10) $150
Half page (7.5 x 5 ) $100
1/4 page (3.65 x 5) $ 75
1/8 page $ 50
Business Cards $ 25
Patron List $ 10
If you would like an inside front page, inside back page or back cover, please contact Deborah Lewis at 817-229-7778.
Inside front page or inside back page $250 Back cover $300
We invite you to help us celebrate 12-years of 'HARAMBEE' by placing an ad in our 2021 Tarrant County Harambee Festival Souvenir Book. This is an excellent opportunity to highlight your business while supporting the spirit of Harambee.
If you would like to place an ad in our souvenir book, please fill in form, upload your ad and click "Submit." An invoice will be emailed to you within 24-hours to pay for your ad. You will be required to email your ad to info@tarrantdcountyharambee.com. Make checks payable to Tarrant County Harambee Festival. The deadline for submitting an ad(s) is Friday, September 24, 2021.